What Does a Property Manager Do?
Every day, there are more than 2,600 new renters looking for the perfect place. People are renting now more than ever, as renters occupy over 34% of all houses. The real estate market is currently on fire, making it a prime time for investors and property owners. Yet, with such a rapid surge in rental need, it can be a lot for a person to understand and manage on their own. That is why it is important to invest in a qualified property manager who can help you run an efficient business. Many people don't realize just how much a property manager can do or exactly how they can help. Simply put, a property manager can handle basically all administrative and executive tasks associated with your property, saving you from unneeded hassle and stress.
Their Main Job
A property manager will begin by marketing and filling your rentals with qualified and trustworthy renters, setting the appropriate rent price and establishing the terms of the lease. They will also handle the day-to-day operations that are fundamental to keeping your business alive, like corresponding with tenants, collecting rent, handling maintenance and repair issues, and managing monthly budgets. If necessary, a property manager can even handle evictions. Your property manager will be there every step of the way to ensure the success of your rental.
Who can benefit from a property manager?
Anyone who owns property can benefit from a property manager. They are especially great for a landlord who owns multiple properties, which can be tricky to keep track of. Also, a property manager is a tremendous asset to any owner who does not live near their property or travels frequently. Having someone available at all times will save you lots of mileage and unneeded worry. Your property and tenants are there 24/7, but that doesn't mean you need to be.
How does someone become a property manager?
While it is not required, lots of property managers have some form of higher education in areas of study such as management, business administration, law, accounting, or finance. In addition, the vast majority are certified with the National Property Management Association or the National Association of Residential Property Managers. The necessary credentials vary from state to state, but each holds its recipients to a high level of real estate mastery. Finally, most property managers are a member of a realtor's or property managers' association, giving them access to exclusive workshops and great connections within their industry.
What do I look for in a property manager?
With over 300,000 active property managers in the market, it can be extremely hard to choose the best one for you. Location is a big consideration, as they need to be close to your property so they can handle issues as soon as possible. Next, you have to take a close look at the services they offer and how they will best suit your needs. It is a great idea to go through an agency, as they will offer a wide selection of services and a vast number of managers with special skillsets. Above all other factors, you must be able to trust them. They will be handling your property's finances and managing your investment. Your property manager must know your property and the local area inside and out. Choose someone who understands your goals and what you are hoping to get out of their service.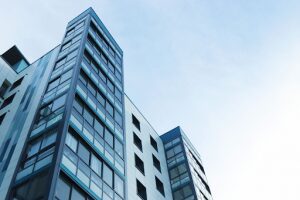 What will I get out of a property manager?
Since the housing bubble burst during the 2008 financial crisis, the real estate market has made a full recovery and is currently booming at record highs. Many have found success in real estate investing, which is why 544 new people become landlords every day. The need for rentals is greater than ever as vacancy rates have been steadily declining over the years. If you are looking to get into the rental business to make some extra income or if you are a seasoned rental owner, a property manager may just be the answer you've been looking for to keep you competitive in the cutthroat real estate industry. Utilizing a property manager has been proven to boost the value of a property and maximize return on investment. Whether you're simply seeking a little extra guidance on managing your rental or you are in need of an industry expert to run your real estate venture, there is a property manager out there who will be able to help.